One of the many perks of the Bay Harbor Yacht Club lifestyle is that it is easy to stay active, no matter the season. Members can stay fit by utilizing the state-of-the-art Wellness Center, swimming laps at the Aquatics Center, enjoying the miles of Lake Michigan shoreline, and by participating in the variety of sports that the Club has to offer. There is truly something for everyone here at the Club.
BHYC's Racquet Center is a gem waiting to be discovered for those who want to keep active with fun, engaging sports. Whether you love classic tennis, winter platform tennis, pickleball, or bocce ball, BHYC's court sports life is waiting to be discovered.
Pickleball: The Club's Popular New Sport
As one of BHYC's newer court sports, pickleball has been increasingly popular at the Club's Racquet Center. Playable by all ages and skill levels, pickleball is a game with multi-generational appeal. Singles, couples, kids, and families can quickly learn the rules and pick up the sport, which makes it an ideal summer activity at the Club.
BHYC's world-class pickleball courts and the addition of Deb Mascarin, our new Pickleball Pro, have attracted a loyal following of pickle players. Interest has been so high that the Club has offered weekly pickleball lessons, drop-in play opportunities, and "pic and sip" events for members to enjoy a cocktail after a session on the courts.
This year the Club also offered its second annual Pickleball Championships for members to test out their skills in a friendly tournament. Men's, Women's, and Mixed Double tournaments took place in a round robin challenge over one weekend in July. Members of all ages and abilities participated and viewed the exciting tournament. The event was such a success that it's sure to become a recurring tournament. Congratulations to our championship winners!
"If you haven't played our courts yet — or if you don't play at all — I would like to invite you out for a tennis or pickleball game or a lesson. Both court sports are really fun for families, singles, and couples of all ages."

-Jameson Perdue, Tennis Pro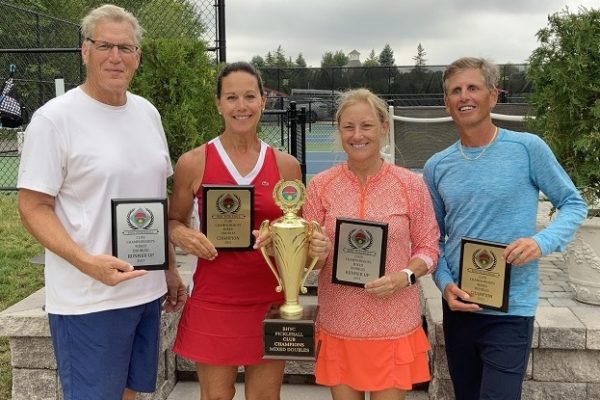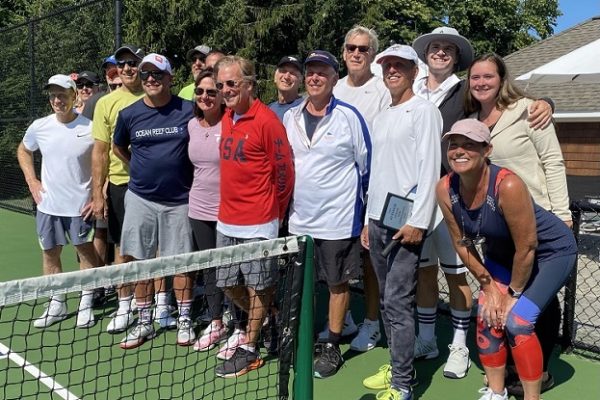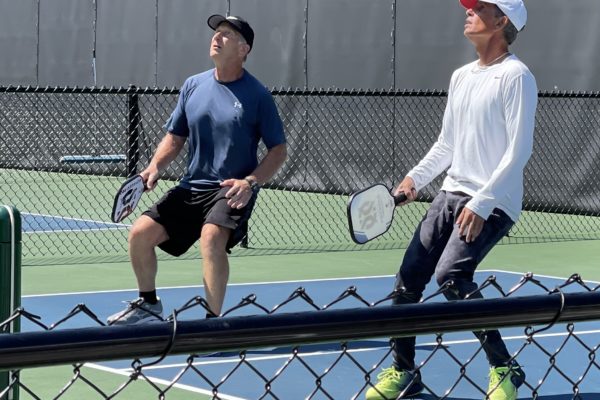 Tennis at the club
Bay Harbor Yacht Club's highly regarded tennis program also draws members in year after year. A loyal and active tennis following allows the Club to offer substantial programming, including weekly doubles tennis, tournaments, cardio tennis, and camps for junior members.
This summer the Club also hosted its first Tennis Club Championships at the Racquet Center. Members competed in best of one set matches to claim the title of Men's and Women's Tennis Champion. But of course, the fun doesn't stop when summer is over. BHYC's heated platform tennis courts give members year-round access to tennis fun.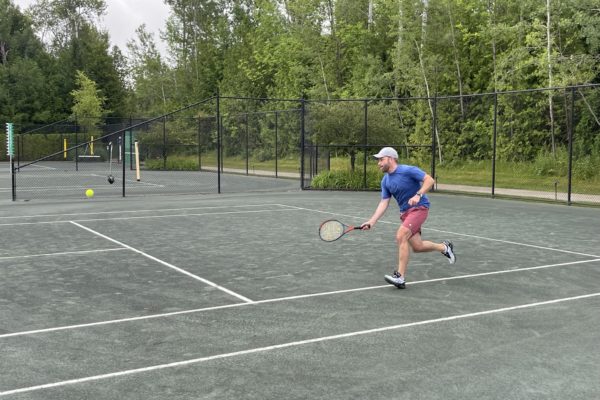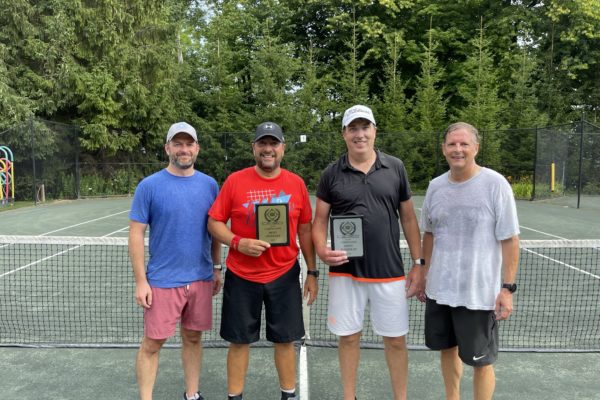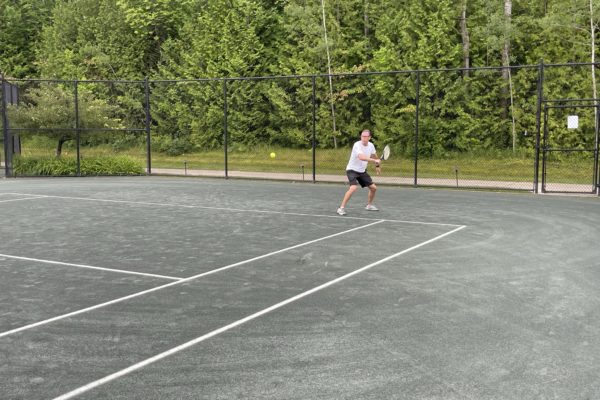 Get Into the Swing of Things
Featuring three immaculately maintained Har-Tru Tennis courts, a new complex featuring three dedicated pickleball courts, two bocce ball courts and two winter platform courts, members enjoy year-round racquet fun at Bay Harbor Yacht Club.
In addition to a plethora of daily seasonal programs, our professional Racquet Center staff is eager and excited to teach members the rules of the game and set members up for success on the court.