The Grille Room
Coming May 2021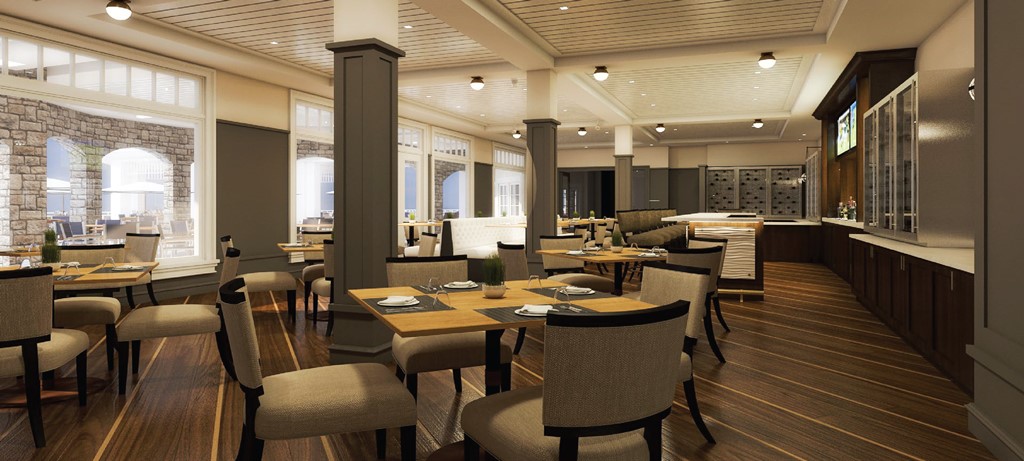 Upscale Casual, Sporty and Fun!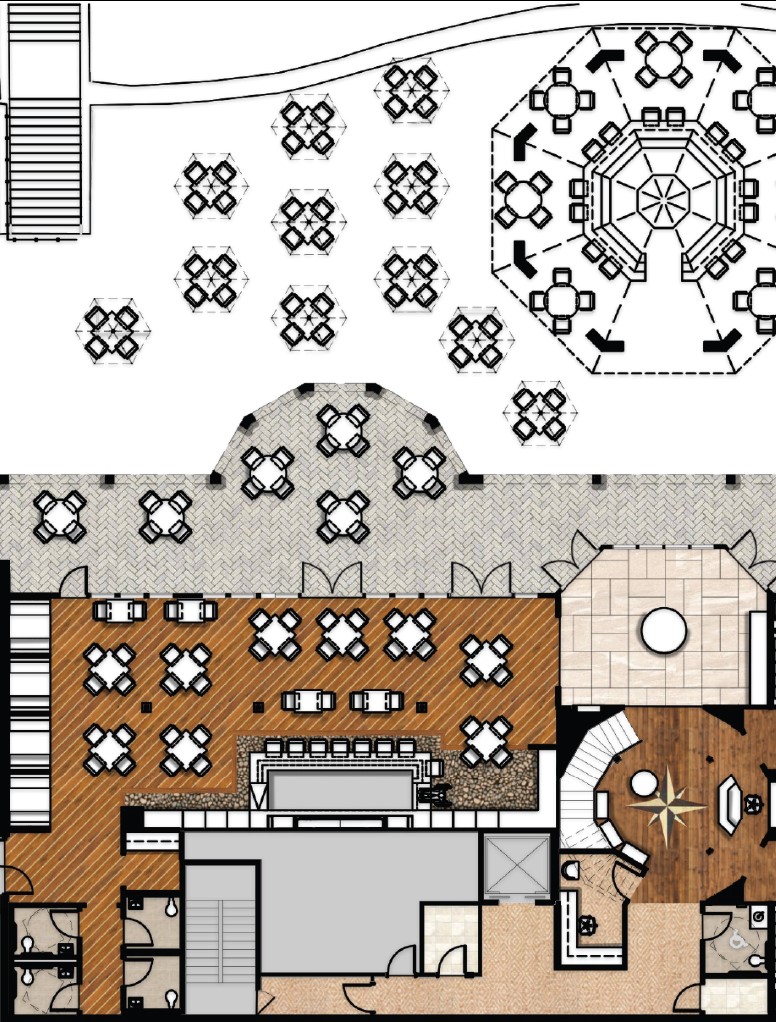 Get-togethers at the Club are about to be more casual, sporty and fun with the addition of the Club's much anticipated year-round casual dining venue, THE GRILLE ROOM.
Located on the Club's lower level, this lively gathering spot will be the ideal place for date night, families, and sports fans.
The broad menu will range from Club classics like burgers, sandwiches, and wings, to fresh, healthy small plates, salads, seared ahi tuna and mouthwatering aged steaks, with an ever-changing list of craft beers, wines and innovative cocktails.
Numerous flat screen TVs will broadcast daily live and on-demand sports programming, a covered terrace will provide a seasonal outdoor seating option, and location near the KID'S CLUB, offering junior programming, are among the many features guaranteed to make THE GRILLE ROOM a favorite destination!
THE GRILLE ROOM opens in May 2021, and we can't wait to have you join us!
World-Class Design and Impeccable Décor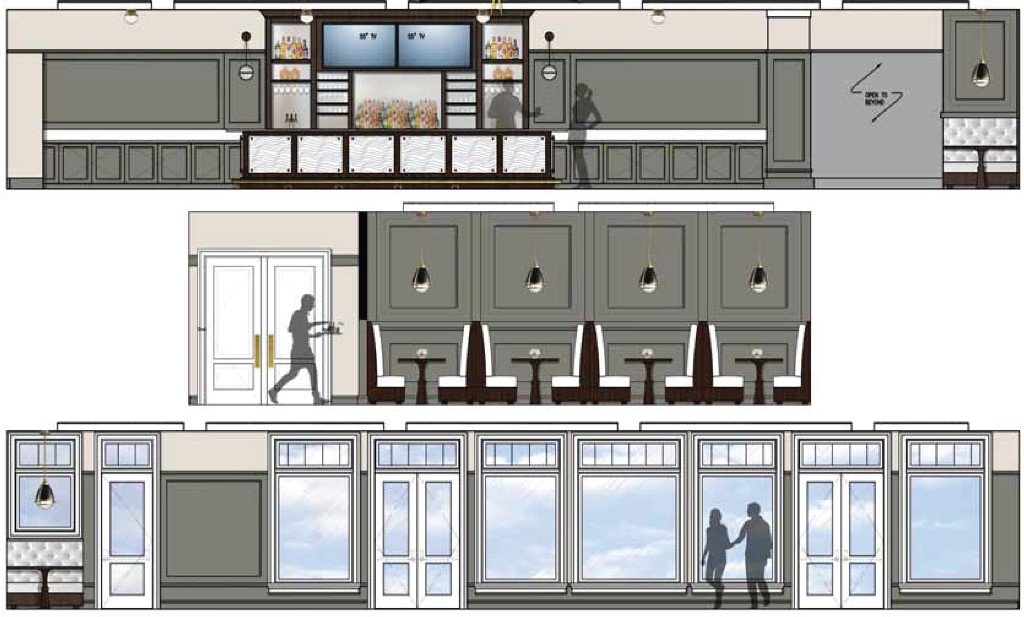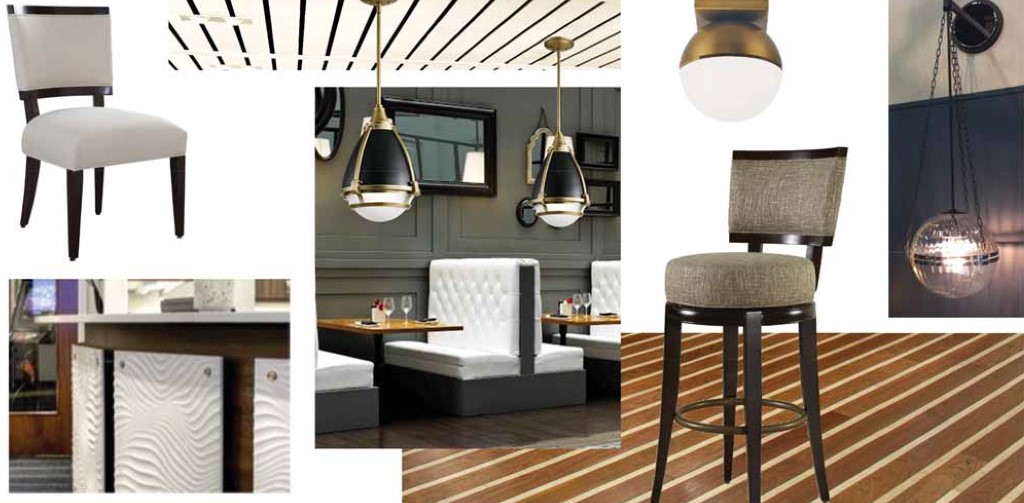 Conceptual Renderings and Images
Exceptional Amenities and Services
Upscale casual dine-in and take out menus, featuring seasonally inspired chef-driven selections made with fresh, healthy, locally sourced, ingredients.
Constantly evolving premier wine lists, rotating craft beer taps, and specialty cocktail selections.
Seasonal covered terrace to enjoy signature views and spectacular weather.
Adjacent to THE KID'S CLUB, which will offer fun and innovative activities and programming during dining periods.
Exciting new technologies that will check you in as you enter the Club and welcome you in classic club style with your favorite cocktail or beverage as you take your seat.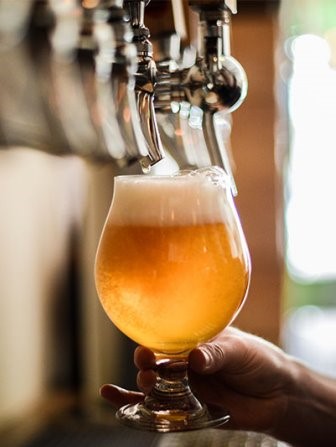 Main Clubhouse: Lower Level Floorplan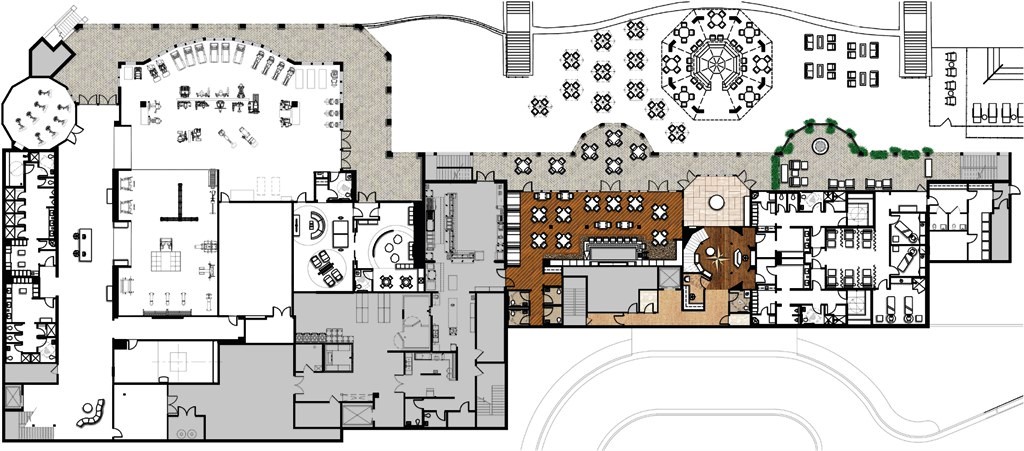 Outdoor Dining under Covered Terrace
Expanded Quarter Deck Bar
Spa Outdoor Relaxation Lounge
Quarter Deck Soft Seating with Outdoor Fire Pits
Building on Perfection: Grille Room Construction Update