Bay View Dining Room
Coming May 2021

Great Food. Incredible Views.
A night at the Club will feel like an evening in paradise in the Club's new BAY VIEW ROOM.
The upscale BAY VIEW ROOM will be the year-round centerpiece for gourmet dining at Bay Harbor Yacht Club. Chic, modern design will provide the perfect setting for a seasonally inspired, chef-driven menu focused on the finest healthy and local ingredients, and premier wines and specialty cocktails.
While you wait to be seated, enjoy one of the Club's fine wines or signature beverages in the GATHERING ROOM OR HARBOR VIEW LOUNGE, featuring enchanting 180° vistas of Lake Michigan.
Adjacent to THE GATHERING ROOM with soft seating and harbor views, and HARBOR VIEW BAR, both, offering tapas and beverage menu services.
Two private dining/special event rooms with fireplaces.
Outdoor dining terrace.
Banquette seating.
Piano Music nightly.
The ever-present Club hospitality you know and love.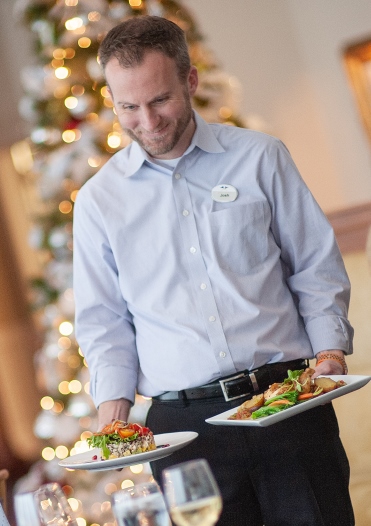 The Gathering Room
Main Level Gallery with Wine Coolers
A place to gather with friends, catch a spectacular sunset while enjoying a glass of your favorite wine or signature Club cocktail, or simply wait to be seated in our upscale BAY VIEW DINING ROOM, THE GATHERING ROOM, with its cozy and comfortable furnishings, is everything you've come to expect and deserve from the Club.
Warm and welcoming hospitality, signature lake views, and tapas and beverage service from the Harbor View Bar are certain to make this a favorite year-round destination.
Private Dining
Whether a candle lit dinner for two, a birthday celebration, family reunion, or wedding brunch, our new upscale private spaces will be perfect for your intimate gatherings and special occasions. With exquisite décor, warm and toasty fireplaces, and premier event planning services, memories of your special event will be those you always treasure.
Main Clubhouse: Main Level Floorplan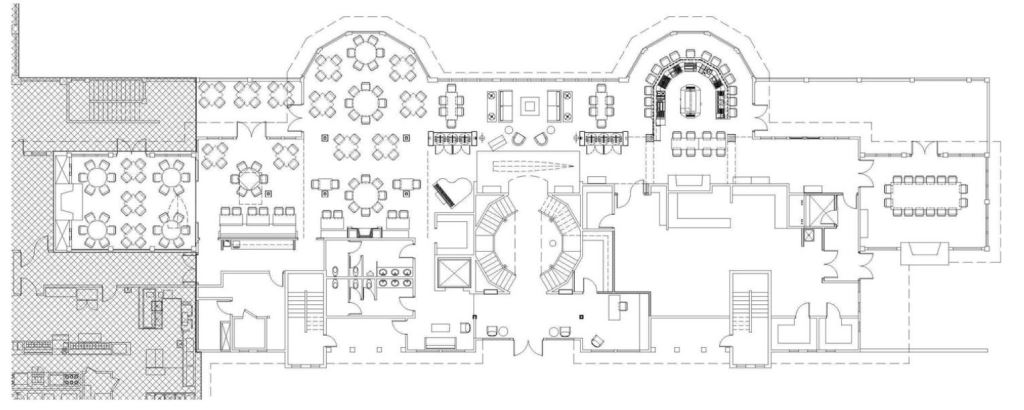 Building on Perfection: Main Level Construction Update