Meet the Mumy Family
Sitting down with Brett and Abby Mumy is quite exciting. The delightful couple and their two young children were eagerly awaiting the arrival of their newest sibling which may require a little more room on the yacht. "We've been a Member at the Yacht Club for the last 3 1/2 years," Brett explains. "I think the first time we came, we stayed at the Inn for our anniversary 8 or 9 years ago now. And we fell in love with the area, and ever since we've been coming up."
For Abby, it's been quite an adventure "We were camping and kind of stumbled upon Bay Harbor Village. Later we discovered Brett worked with a Member here, so that's how we kind of got involved with the Yacht Club."
For the growing family from the Grand Rapids area, weekend time together takes a high priority. "We usually we shoot up on Thursday and stay for the long weekend. Depending on weather, we come home on Sunday or push it to Monday as much as possible," explains Brett. "That's one of my favorite parts that I've enjoyed here. We meet a lot of people. The kids make friends that they get sad to see leave at the end of summer. It's kind of like a reunion every spring or late Spring when everybody starts back up here."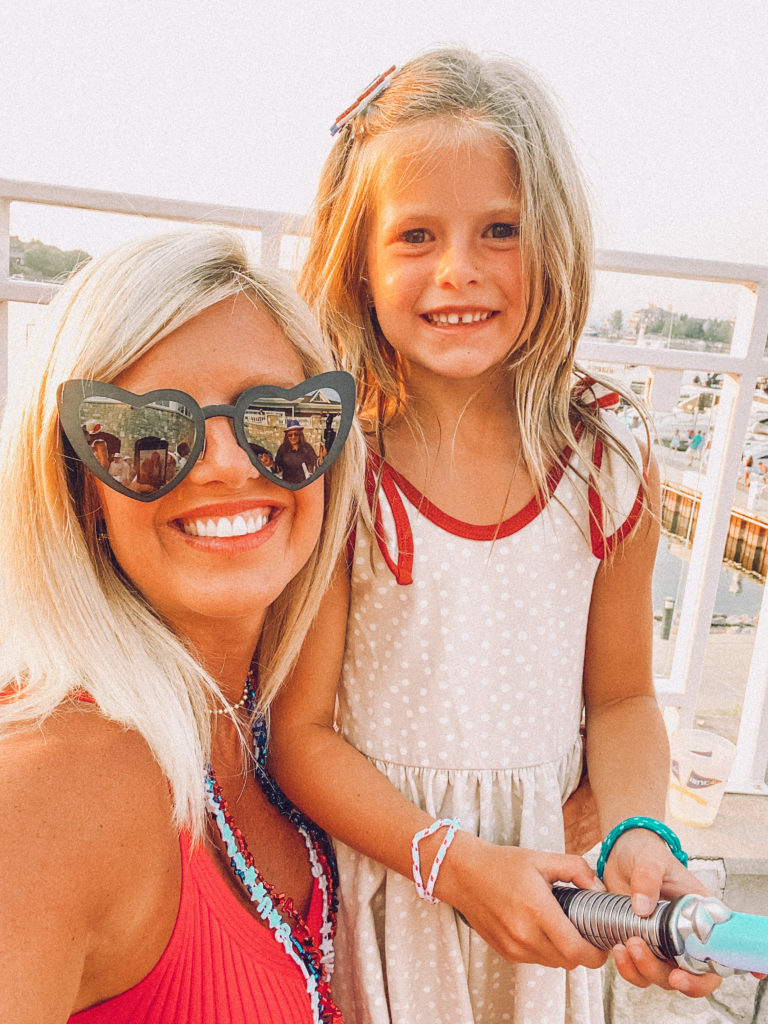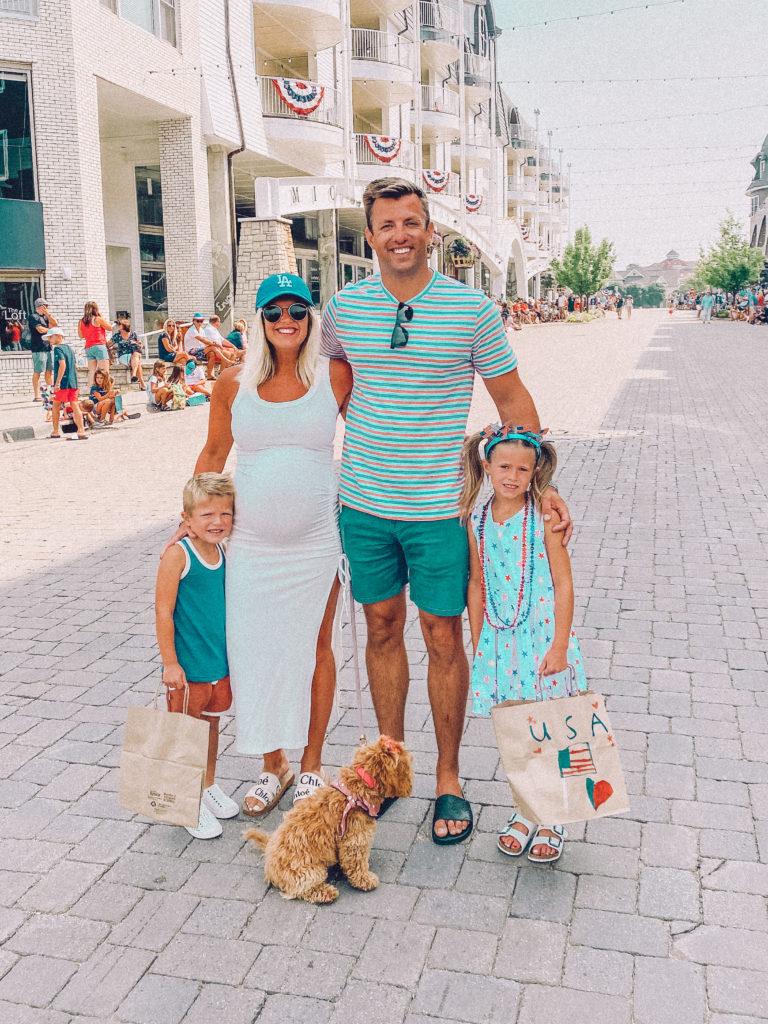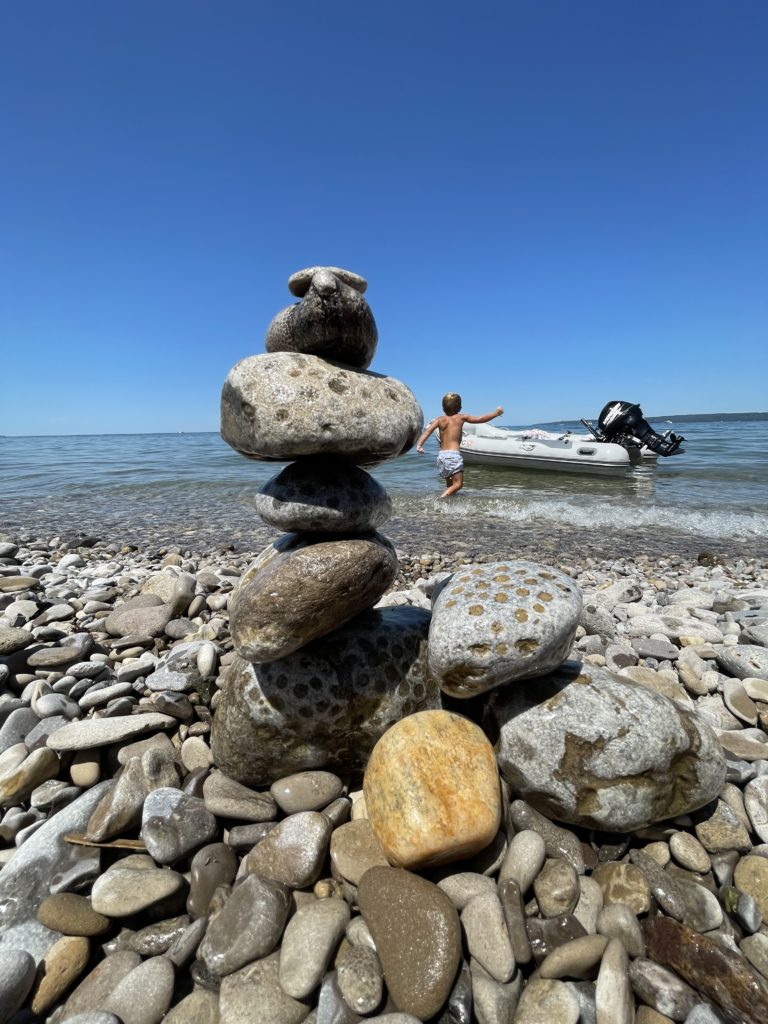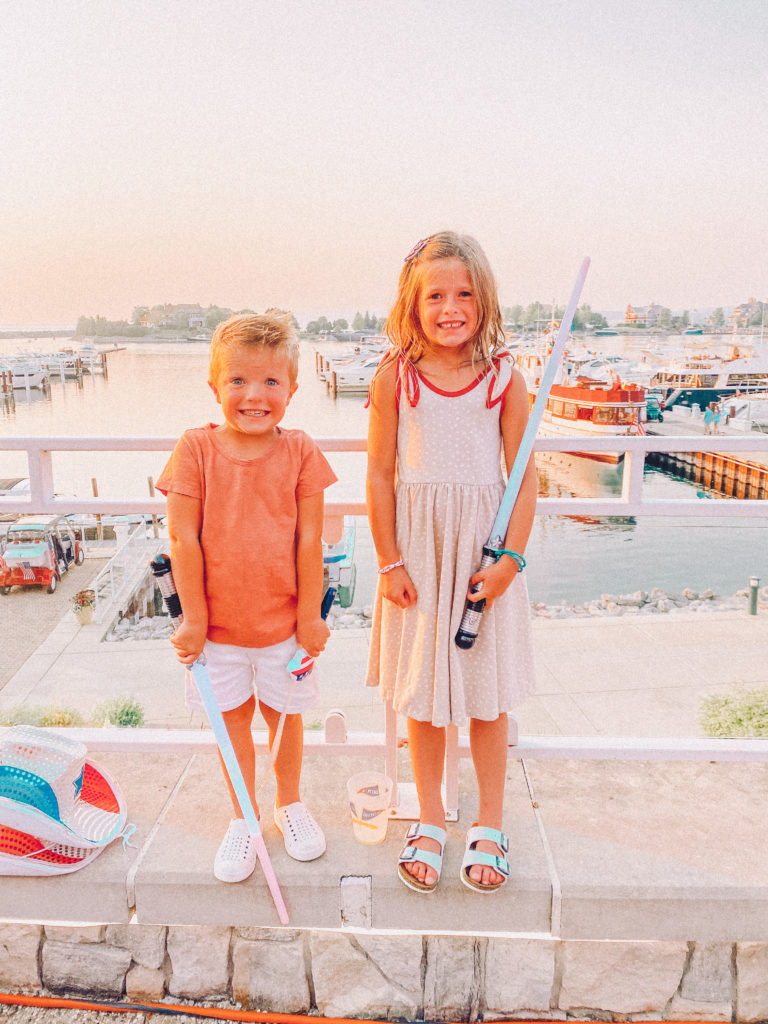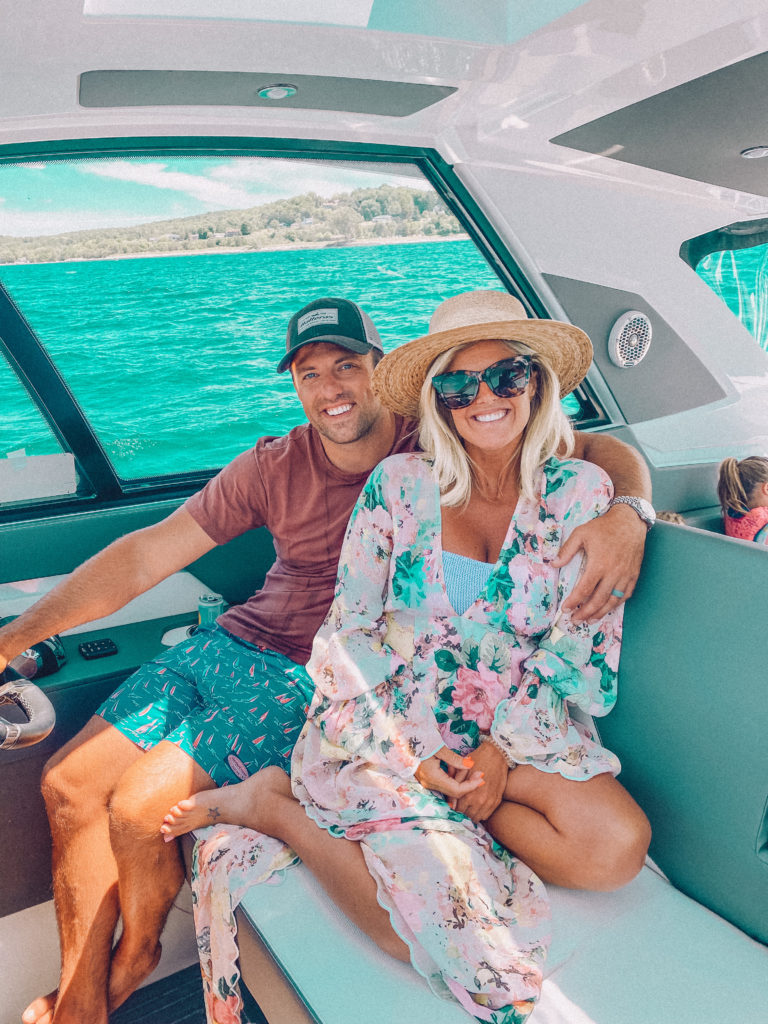 Loving Boat Life
For Abby, the surroundings are equally engaging. "I always say we have one of the best views. It's beautiful." The avid boaters were also drawn to the Caribbean blue water that you expect in the Florida Keys. Brett tells us "It's freshwater so it's a lot easier on the boat, and it's always a little bit more refreshing. I think that's one of our favorite things is kind of exploring. It's like the going to the same place that we traveled to by car, by boat is it's kind of an adventure."
Together they take fun day trips. "We'll go to Oyster Bay for portion of the day, and then go grab lunch somewhere on the way back. Or stop over to Harbor Springs….it's actually quicker by boat than by car to go over to Harbor for lunch or dinner," adds Brett.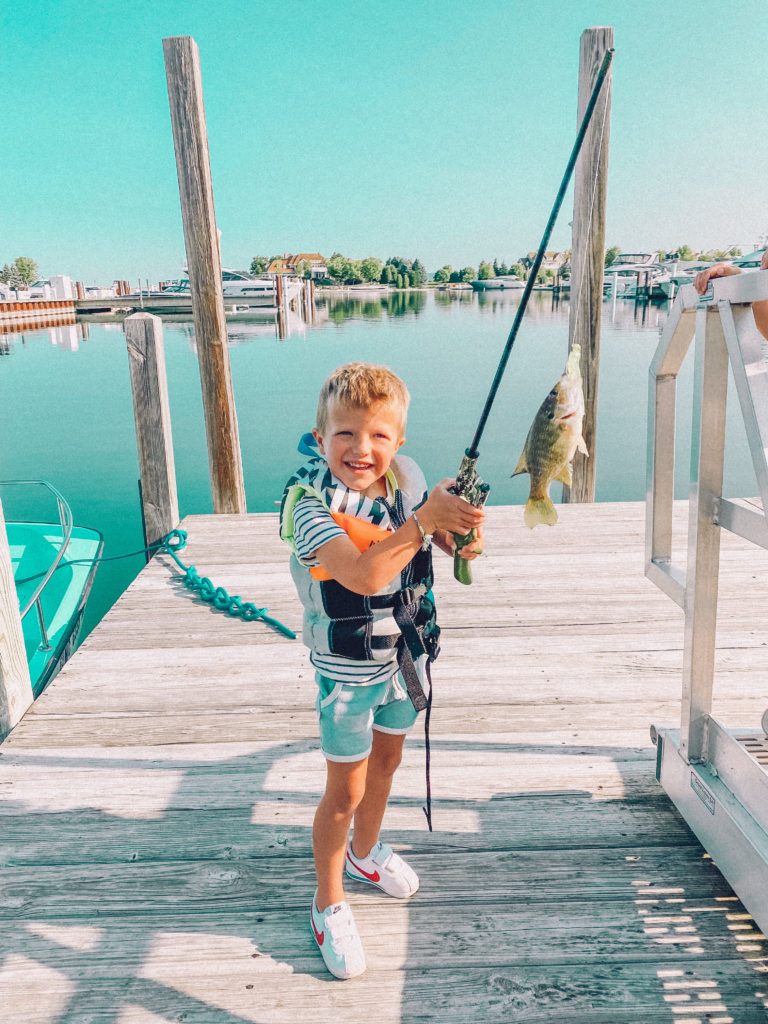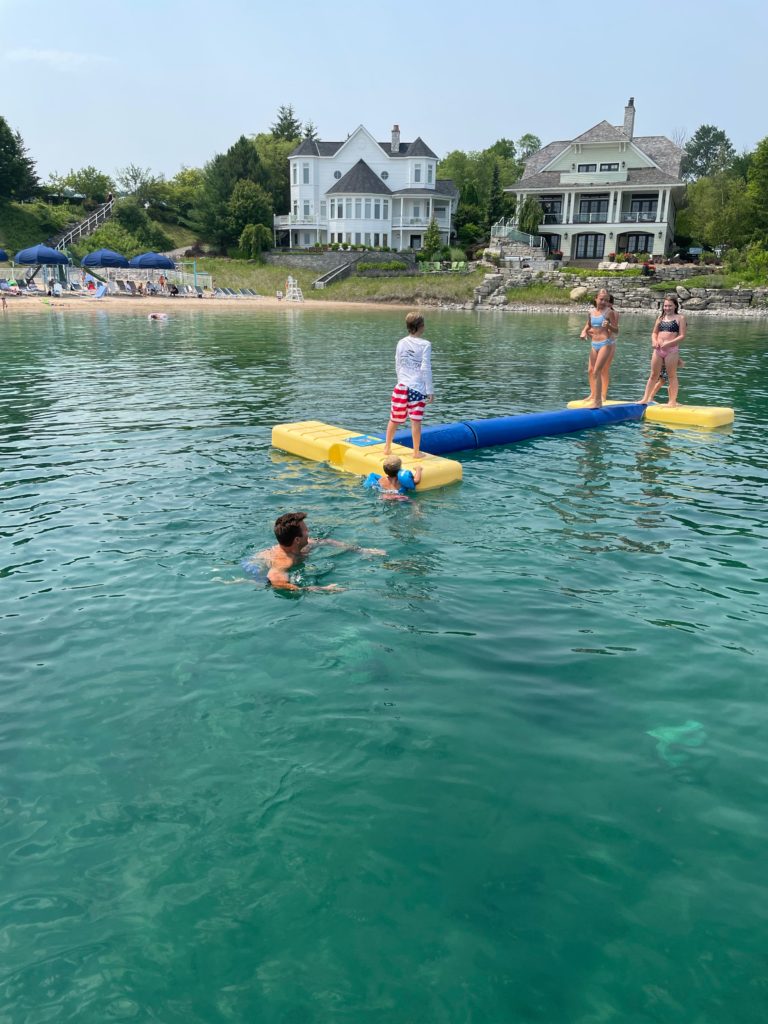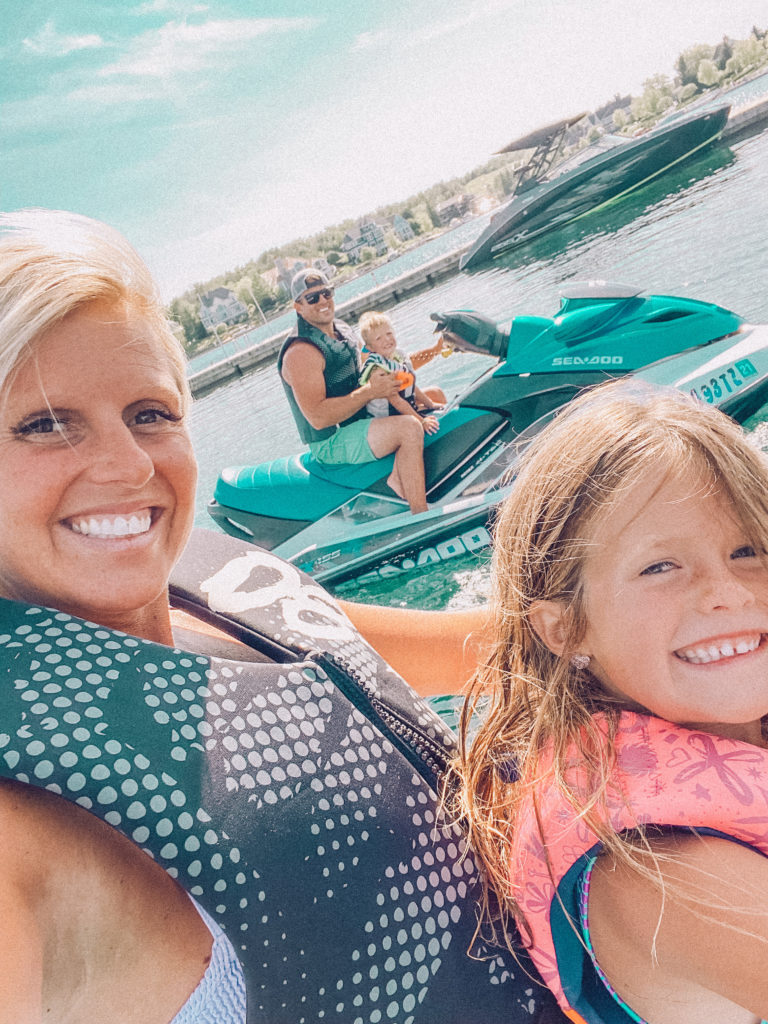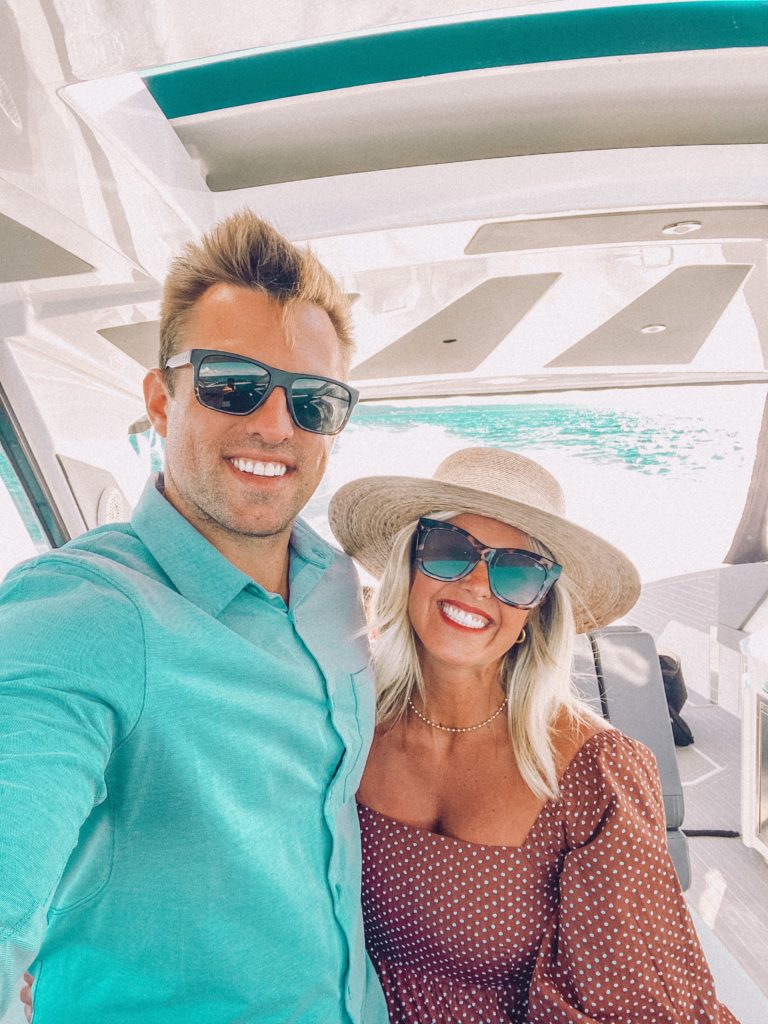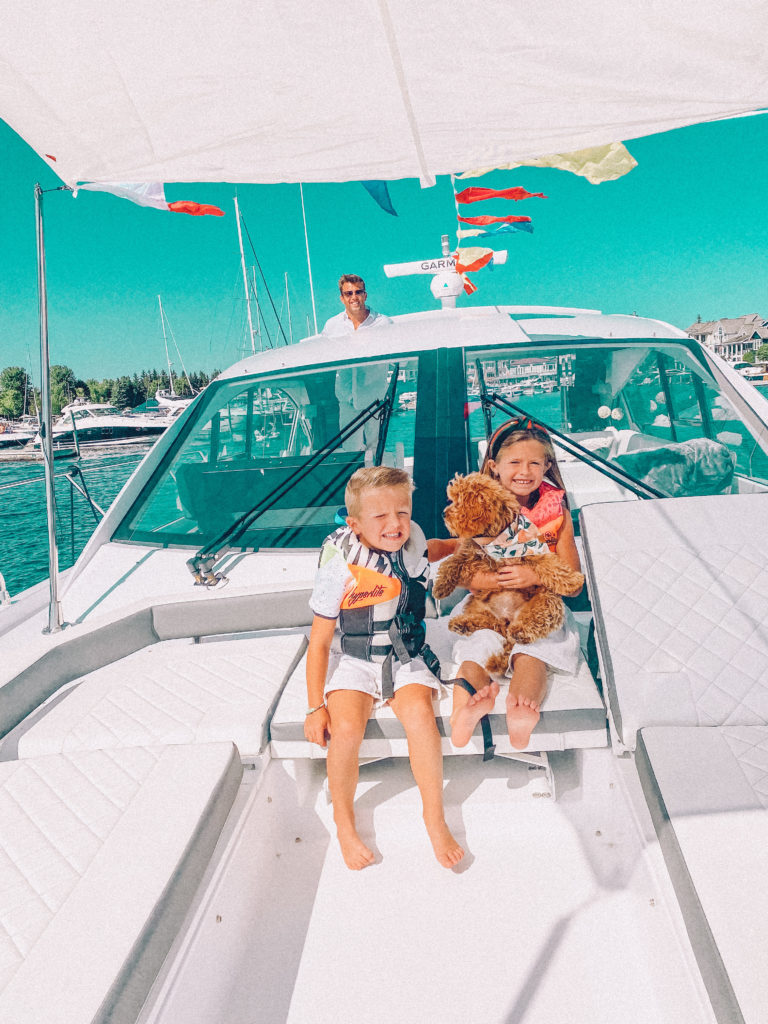 A Club for All Ages
For Abby, it's the Club environment for her children that's a big draw. "I love the environment. They go into the Kid's Club in the mornings, and it's good for all ages. I like how they have activities and fun adventures, even tennis. And it's all in one place."
At Bay Harbor Yacht Club, the kids are always in a protected environment with the lifeguards on duty. "We can let our guard down I think a little bit more than most places when we're in that similar situation. It's nice because we can get food and drinks at The Beach Club too. We're friends with a number of Legacy Members who are second generation families at Bay Harbor," adds Brett. "They talk about how when they grew up here there were very few children, and now it's like a complete switch. Even over the last three or four years since we've been here, the number of children and young families has like tripled or more. So, there's a lot of life and a lot of energy always going on. The people here make the atmosphere so much fun. There's always something to do. You don't have to leave."
The Mumy family are just a few of the wonderful Members that make the Bay Harbor Yacht Club such a special place to be a part of. Encompassing 5 miles of the Lake Michigan shoreline, Bay Harbor's natural beauty – serene lake views of crystal-clear water, lush woods and gently rolling topography create a peaceful haven away from the noise of everyday living. Families often enjoy boating, swimming, and fishing off the shores of Lake Michigan or walking or biking along the Little Traverse Wheelway. The Bay Harbor Golf Club has been called "The Pebble Beach of the Midwest" and the Bay Harbor Yacht Club is known as the social centerpiece of the entire community.