Let the fun begin at Bay Harbor Michigan! Here are 5 events that are sure to make your summer one to remember.
With summer around the corner, vacation season is revving up for Bay Harbor and its social marvel, the Bay Harbor Yacht Club. This is the place to be to do everything you want with a stunning view wherever you go. Sitting along five miles of the pristine Lake Michigan shoreline, Bay Harbor is a cherished destination for vacationers and residents alike. Here are four anticipated events happening around Bay Harbor this summer that you will not want to miss.
In-Water Boat Show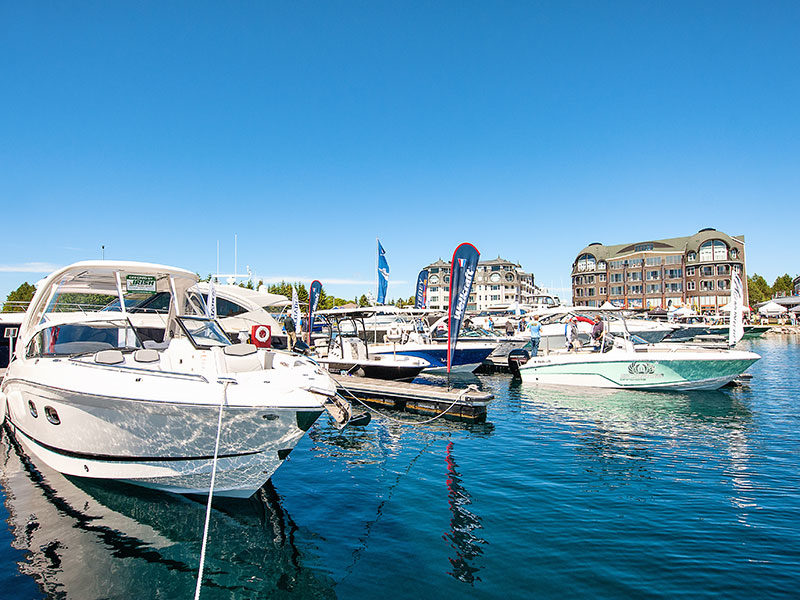 A great way to kick off summer is enjoying Bay Harbor's 19th Annual In-Water Boat Show at the Bay Harbor Lake Marina beginning June 18, throughout the whole weekend. The boats are displayed both in-water and on-land, and information on each craft is available. Relish strolling the docks of the harbor as you view premier water vessels and boating accessories with live music from Chris Callaja and the Petoskey Steel Drum Band. Kids will have a blast, too with a free Bay Harbor Coloring book. It's a festive evening for boat lovers alike!
Fourth of July Fireworks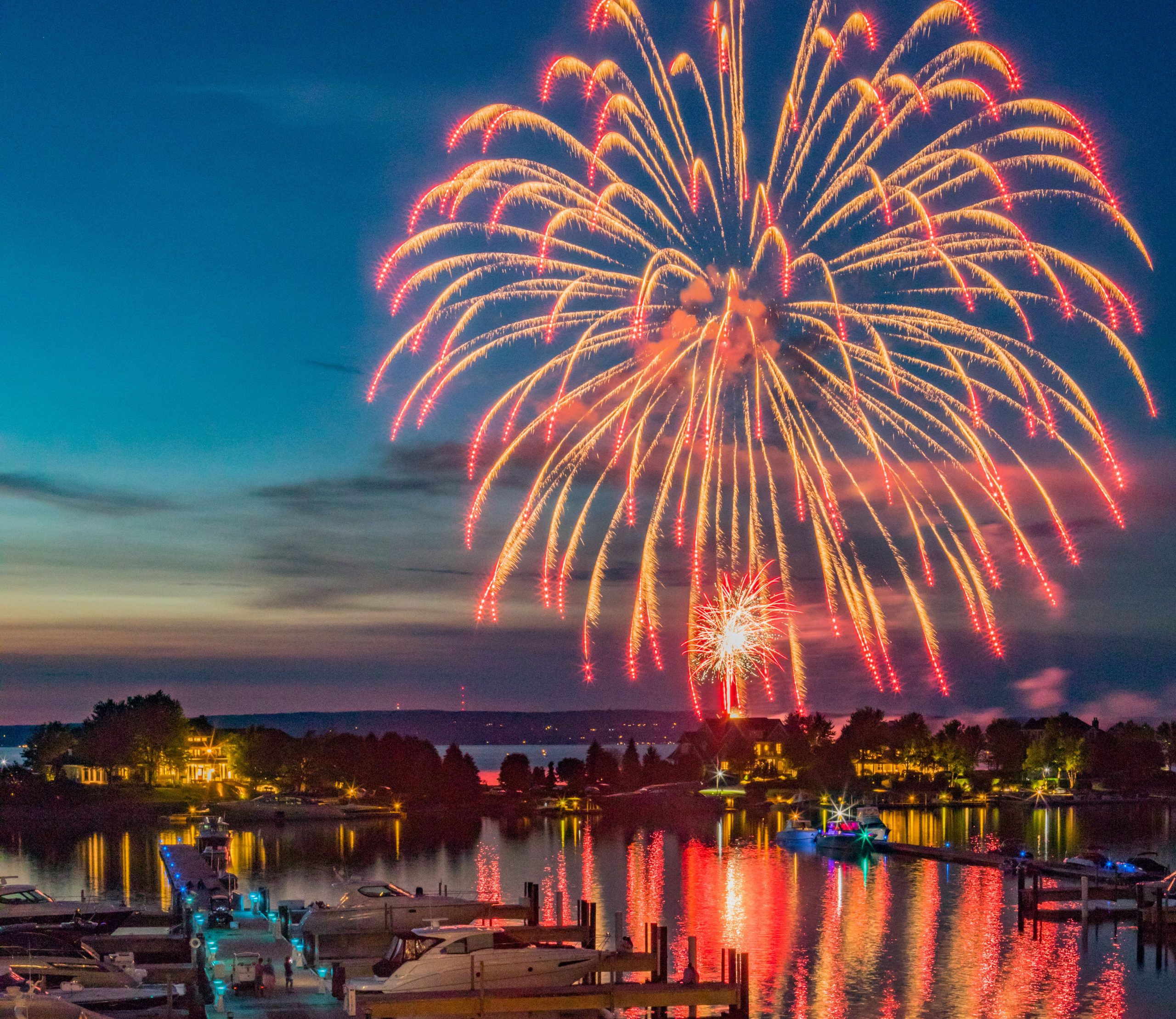 Bay Harbor Yacht Club sponsors the annual fireworks display for the Bay Harbor area. Hosted at dusk on July 3, these fireworks are a can't-miss event!  Members and residents enjoy watching this spectacle in the comfort of the club's property, and the surrounding community and guests are more than welcome to enjoy the display from the public areas in the Village at Bay Harbor. The Yacht Club is beyond ecstatic to host the firework show again this year and hope to continue an exciting summer with the annual Fourth of July Parade. With plenty of room to spread out and relax, this event is the best way to celebrate the holiday in patriotic fashion.
Bay Harbor Arts Festival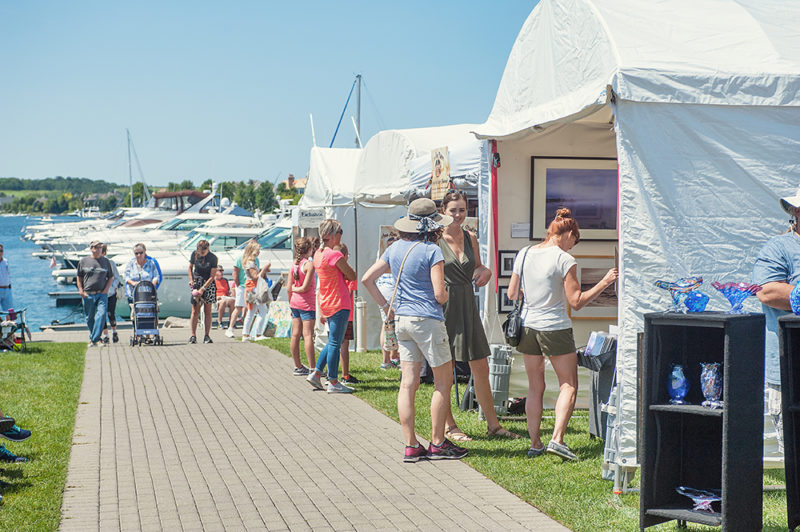 Come see one of the most lauded venues in Northern Michigan at the 21st Annual Bay Harbor Arts Festival July 23-24. The art is showcased on over 5 miles of Lake Michigan shores and the deep-water harbor of Bay Harbor Lake, creating a stunning canvas for visitors. Preview night begins Friday, where visitors can mingle with the artists while they enjoy jazz music by the Katherine Ryan Trio, and Saturday is a full day of art. It's a delightful way to spend those soft summer nights while surrounded by captivating culture.
Balloons Over Bay Harbor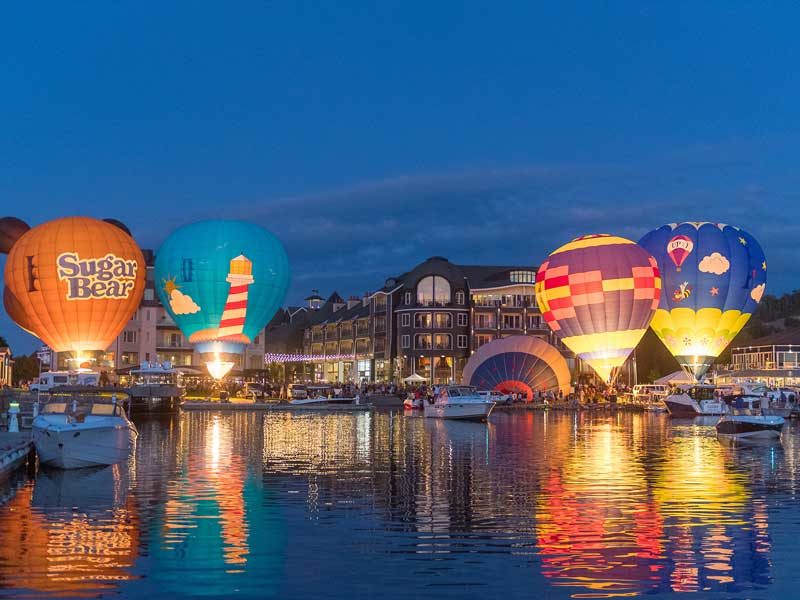 What is a summer without balloons? Balloons Over Bay Harbor at the Village at Bay Harbor lifts off September 17 – 19 for our second annual High Soaring event. Imagine glowing balloons lifted high in the sky as they reflect over the Little Traverse Bay. On Friday evening, the magnificent hot air balloons are flown by expert pilots as flights occur throughout the weekend, and breathtaking "nightglows" showcase a beautiful light show on the marina lawn Friday and Sunday evenings. Other events are still being planned, but they are sure to make this community event a thrilling summer adventure.
3K Autumn Glory Color Run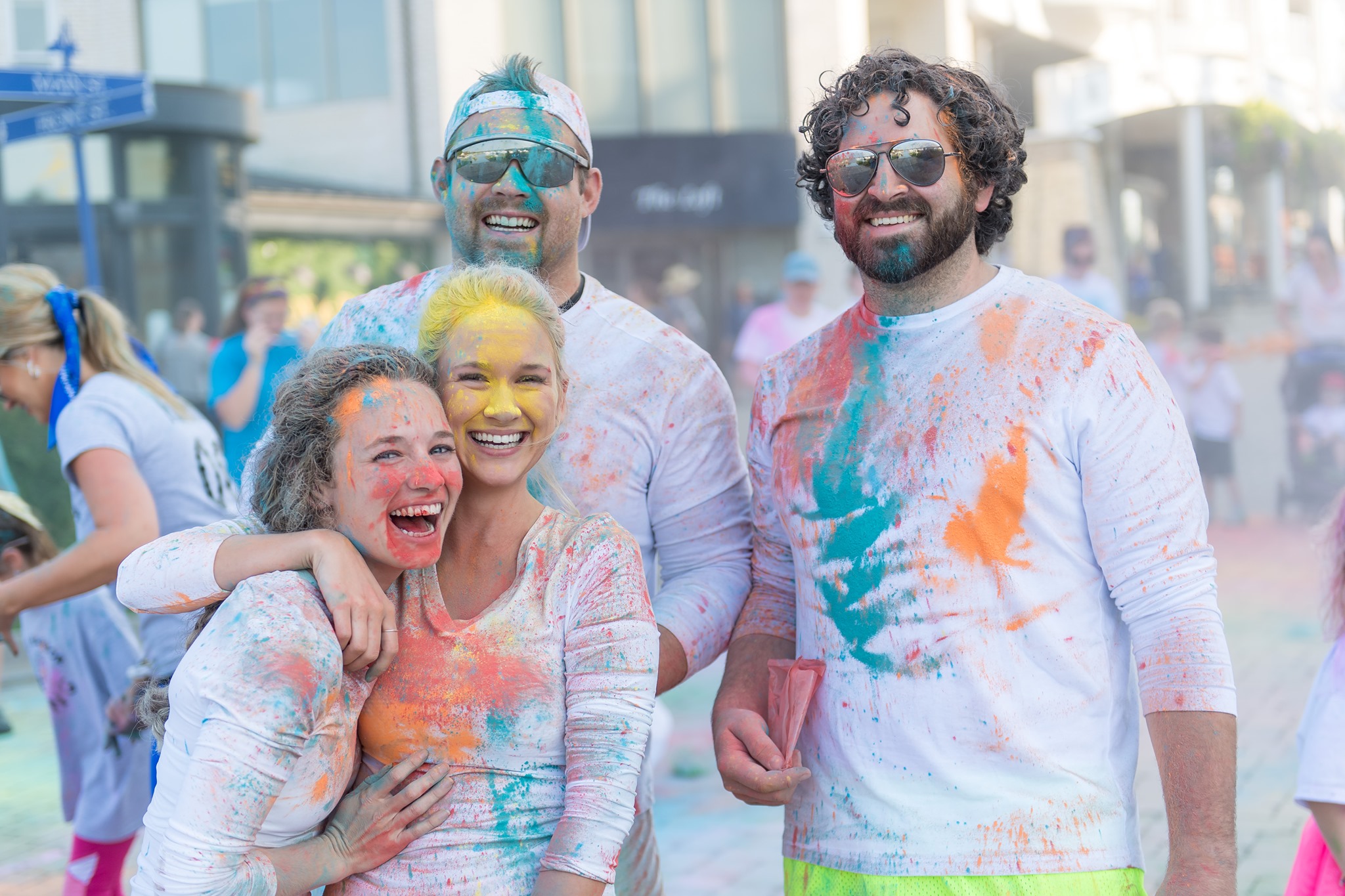 Are you ready to make a splash of color at the 3K Autumn Glory Color Run? Taking place September 18, Bay Harbor's second annual color run begins on Saturday morning at 10am in the Village. Participants are encouraged to show their creativity and celebrate art, and it is suggested that runners either wear all white or dress in costume. There is no timed racing as it is a local event intended for friends and family to enjoy while supporting a good cause. Proceeds will benefit the McLaren Northern Michigan Pediatrics Department to help fund patient and family support for families in need.
Summertime Is The Time to Visit
With exuberant events and gorgeous sights to take in at the Bay Harbor Yacht Club, now is the summer to visit Bay Harbor in Northern Michigan. Bay Harbor, a coastal resort and golf community that offers a lifestyle like no other. Encompassing 5 miles of Lake Michigan shoreline, Bay Harbor is home to the area's best amenities and lifestyles. Families often enjoy boating, swimming, and fishing off the shores of Lake Michigan or walking or biking along the Little Traverse Wheelway. The Bay Harbor Golf Club has been called "The Pebble Beach of the Midwest" and the Bay Harbor Yacht Club is known as the social centerpiece of the entire community. The Village at Bay Harbor offers lots of options for unique shopping and delicious dining. Residents here enjoy life to its fullest.