It's Time to Make Your Move Outside!
After living in seclusion for months on end, people have had more time to reevaluate how they spend their time, and what is really important in their lives.  This "new" psychology has started a wave of outdoor activities, with more visits to parks and waterfronts. After months of isolation, folks were ready to get out and enjoy the great outdoors, and what better way to spend that time than with family in a gorgeous, natural setting.
Boating has never been as popular as it is now, and even boat sales have exploded in the last five months. And it's one of the many reasons to visit the charming and luxurious resort community of Bay Harbor, MI. This community is hot in 2020, as folks are ready for wide-open spaces and endless fun. "We are finding that our rental requests have been high because people are trying to escape the suburbs and city. These are the same people who were unable to take a spring break with their family, so they are excited to vacation in northern Michigan," says Pat Leavy of Kidd & Leavy Real Estate at Bay Harbor.  "Many of those renters have decided Bay Harbor is the place they want to be, and real estate sales momentum is building."
A Lake Michigan Paradise
Residents relish in the natural beauty of the serene Lake Michigan, with views of Little Traverse Bay, the rich forests, and the star-filled sky. Visitors will enjoy the Village at Bay Harbor, with its unique specialty shops and tempting restaurants. Take a stroll and explore Bay Harbor Lake Marina and marvel at the many impressive boats preparing to head out on the lake.
A great round begins at the award-winning Bay Harbor Golf Club. Showcasing 27 holes of spectacular Arthur Hills-designed golf, the Club is designed around the scenic shores of Lake Michigan. Its three distinct and varied courses feature breathtaking, cliffside vistas along Little Traverse Bay.  Named as one of Golfweek's "Best Resort Courses" and included on its list of "Best Courses You Can Play", semi-private Bay Harbor Golf Club is a must for golf aficionados.  Residents also have peace of mind knowing they live in a secure, gated community. There's so much to Explore at Bay Harbor, you just have to come and see for yourself.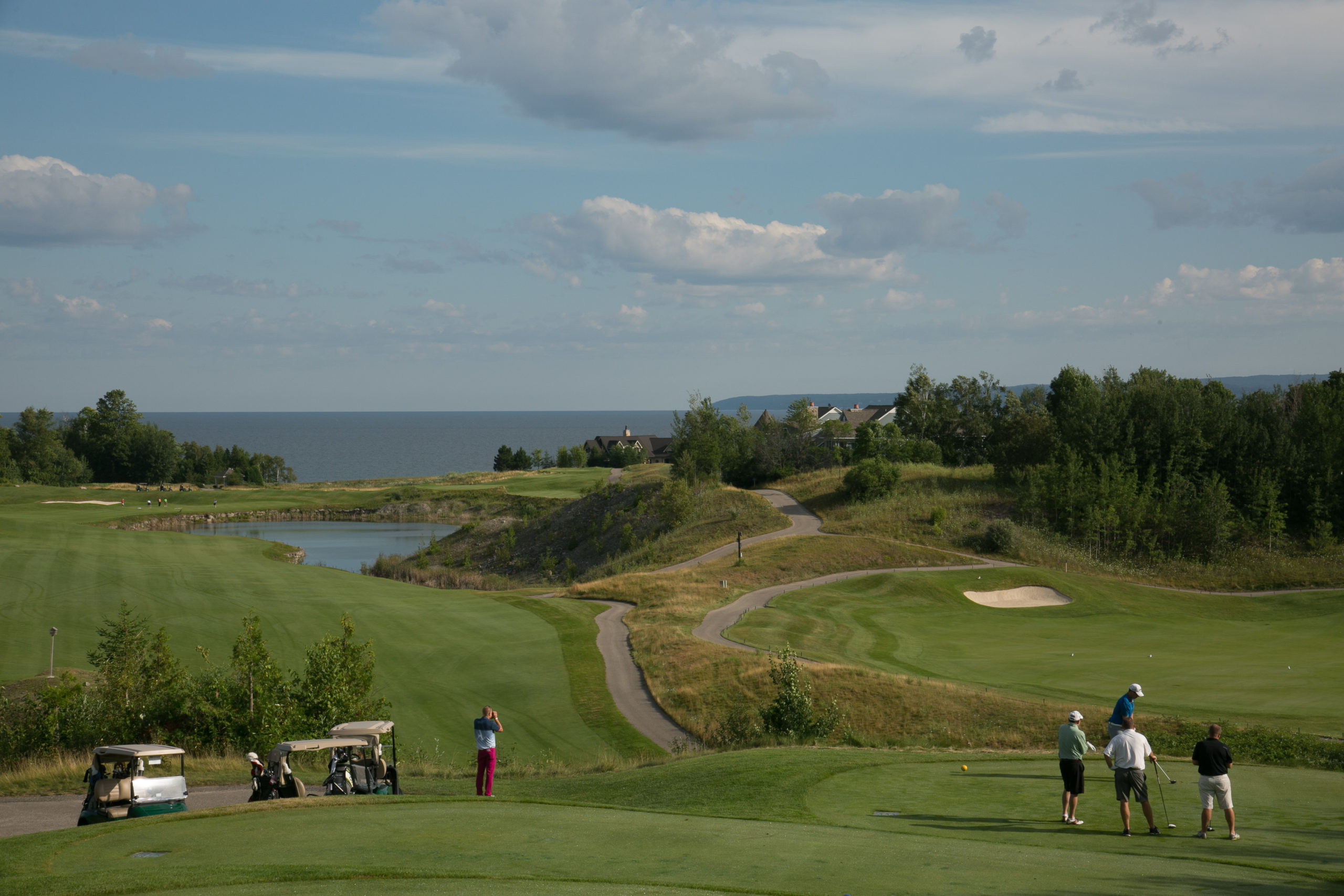 Bay Harbor is Waiting for You
In this transformative time, Bay Harbor Real Estate is in high demand, in fact, Real Estate here is booming with 28 transactions worth $20 million so far in 2020, and $30 million pending to close this year. The average sales price is $1,797.672.  Indeed, 2020 is looking to be the strongest year for Bay Harbor.  What are some of the hottest communities?  Harborside, Lakeshore Village, The Ridge, The Shores, and Village Beach are easy favorites, with a total of 111 listed properties consisting of 64 from Single Family Homes, 10 Vacation Properties, 19 Condos/ Townhomes, and 18 Docks/Cabanas/Custom Storage properties.
While Bay Harbor has its share of native residents, new members are coming from IL, MD, FL, CT, and AZ, and the Yacht Club has welcomed 35 new members to date. While the average age of new members is 55, it's also seen an influx of younger families. The Club's new Boater Membership has been extremely successful.  This membership was designed with boaters in mind and is the Club's only summer seasonal membership.
Property ownership is not a requirement for membership and there is a variety of other membership categories to choose from, designed to suit individual lifestyle needs. Members enjoy full access to the 63,000 square-foot Clubhouse amenities, as well as the Club's Racquet Sports Center, private beach, and member-only programming and events.  The award-winning Club offers unrivaled fitness, wellness, social, and leisure amenities to suit every age group. Bay Harbor is so successful it even sees a few legacy purchases of children and grandchildren of members who are now homeowners in the community.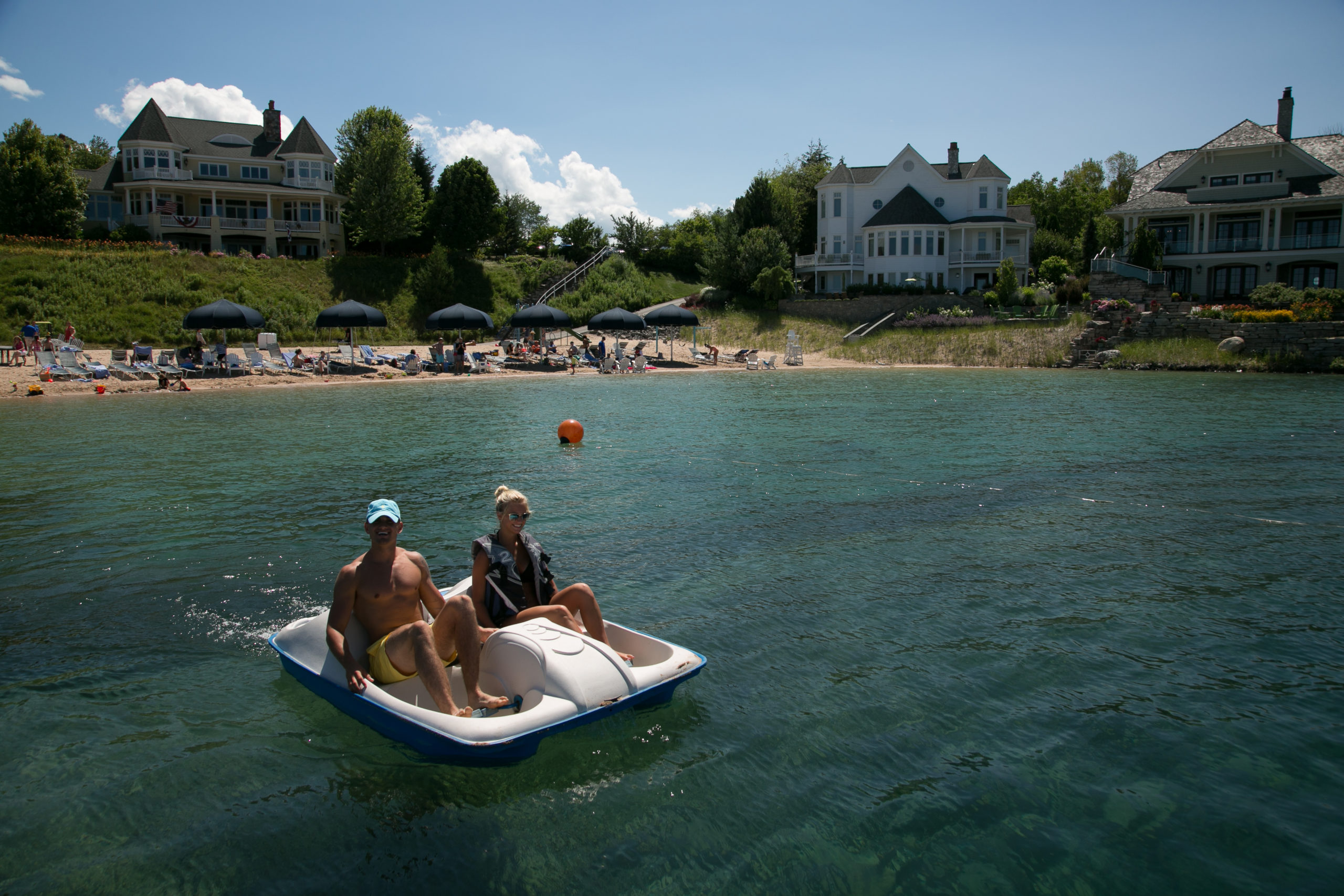 Where Lifetime Memories are Made
Bay Harbor is a coastal resort and golf community that offers a lifestyle like no other.  Encompassing five miles of Lake Michigan shoreline, Bay Harbor is home to the area's best amenities and lifestyles. Families enjoy boating, swimming, and fishing off the shores of Lake Michigan, and walking or biking along the Little Traverse Wheelway.  The Bay Harbor Golf Club has been called "The Pebble Beach of the Midwest" and the Bay Harbor Yacht Club is known as the social centerpiece of the entire community. The Village at Bay Harbor offers lots of options for unique shopping and delicious dining. Residents here enjoy life to its fullest.
The coolest thing about this place? The fun doesn't have to end when the day does. Bay Harbor makes for a great place to stay a day, a week, or a lifetime. With more than 30 neighborhoods, Bay Harbor offers a wide array of homes and a price range to match your lifestyle. Visit ExploreBayHarbor.com to learn more about the local real estate opportunities and becoming a Bay Harbor neighbor. For those who want to visit and explore the possibility of ownership and membership, two outstanding hotel options are available within Bay Harbor. Check out the Inn at Bay Harbor and the Bay Harbor Village Hotel and start planning your dream. But get ahead of the crowd because Bay Harbor is hot!
No matter how long you stay, you'll wish it could be longer. It's never too late to plan your outdoor summer adventure today by requesting a complimentary copy of the 2018 edition of Explore Bay Harbor magazine. Through its pages, you'll find information on the area, more local events, and tips for planning your trip.  Go to ExploreBayHarbor.com to find out more!