Bay Harbor Yacht Club is extremely excited to announce the appointment of Certified Master Chef Edward (Ed) Janos as the Club's new Culinary Director. A Michigan native, Chef Ed Janos is an award-winning chef with a diverse background that has taken him to many kitchens around the country. He is an honors graduate of the Culinary Institute of America and is among fewer than 80 candidates in 30 years of testing to have passed the rigorous 10-day Certified Master Chef exam, given once a year by the American Culinary Federation.
His distinguished career includes recognition as a Chaîne des Rôtisseurs Top 10 Chef in the Midwest, two "Restaurant of the Year" honors, and gold medals in national and international culinary competitions. He is a former television personality, newspaper columnist, and freelance food journalist, and part-time adjunct instructor at Johnson and Wales University in Denver, and Schoolcraft College in Livonia.
Professional Experience:
London Chop House, Detroit, MI

 

Tweeney's Café in Birmingham, MI

 

Village Club in Bloomfield Hills; Executive Chef.

 

Money Tree Restaurant in Detroit; Executive Chef. After earning "Restaurant of the Year" honors, Chef Janos was promoted to Vice President of Food and Beverage for both the Money Tree and the Campus Inn Hotel in Ann Arbor.

 

Chez Raphael in Novi; Executive Chef. Considered one of only three "five-star" restaurants in Michigan, Chef Janos assisted with the transition of Chez Raphael, to the more accessible Too Chez and earned an unprecedented second "Restaurant of the Year award.

 

Machus Enterprises; Corporate Chef.

 

California Café Restaurant Corporation in Corte Madeira, California; Corporate Regional Chef.

 

Boston Market Corporate Headquarters in Denver, Colorado; Director of Research and Development.

 

Cook's Fresh Gourmet Market and Catering, Denver, CO, Owner

 
Honors:
Second Place in the prestigious USA Bocuse D' Or Competition and participation in the Lyon France Competition as the alternate USA finalist.
Gold Medal: International Salon Culinaire in Johannesburg, SA.
Gold Medal: Seoul International Culinary Competition (Captain, Team USA).
Multiple gold medals in national culinary competitions.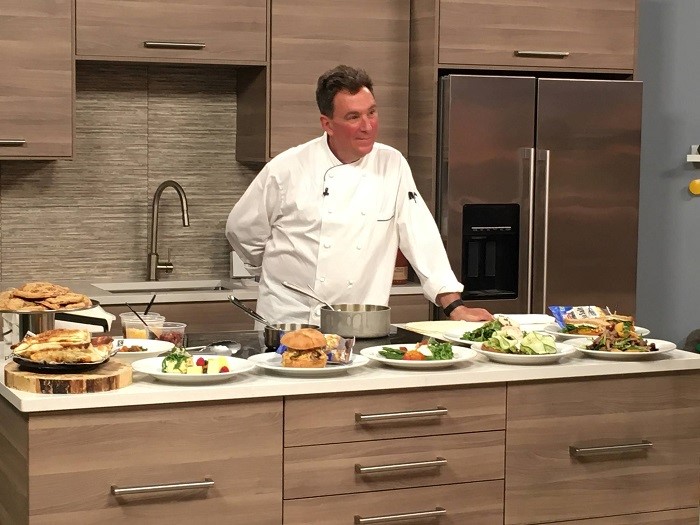 While operating Cook's Fresh Gourmet Market for twenty years with his wife before selling the business in 2019, Chef Janos also operated a consulting business specializing in culinary and business management for clubs, restaurants, and UHNW families in need of private chef services and training.  Ironically, Ed was a guest Chef for BHYC's 1996 Grand Opening Celebration!  We are so excited for Chef Ed to return to Bay Harbor Yacht Club, and we look forward to the year ahead!