BHYC Ranked #15 Top Clubhouse in the Nation
Bay Harbor Yacht Club was recently honored with a ranking among the Top Clubhouses in the nation by Club + Resort Business Magazine. After a $13 million dollar renovation, redesign, and refurbishment, Bay Harbor Yacht Club is proud to showcase our new amenities and services and to be listed alongside so many incredible private clubs in the nation.
About the Top Ranked Clubhouses Awards
The Top Clubhouse rankings reflect the judges' scoring of data provided by each clubhouse. Categories included total clubhouse square footage, event space, indoor and outdoor dining capacity, fitness and wellness space, the presence of a designated youth space, and more.
Entries also included descriptions submitted by the club properties on why their clubhouses should be top ranked, as well as a full complement of supporting photos. The judges weighted the data and material provided to score all entries.
Our Ranking
Bay Harbor Yacht Club's ranking as fifteenth among sixty clubs across the nation reflects BHYC's commitment to member satisfaction at every level. Both BHYC staff, management, and club members are proud to showcase our beautiful Clubhouse and top-notch amenities. Read more about our #15 Top Clubhouse Ranking here.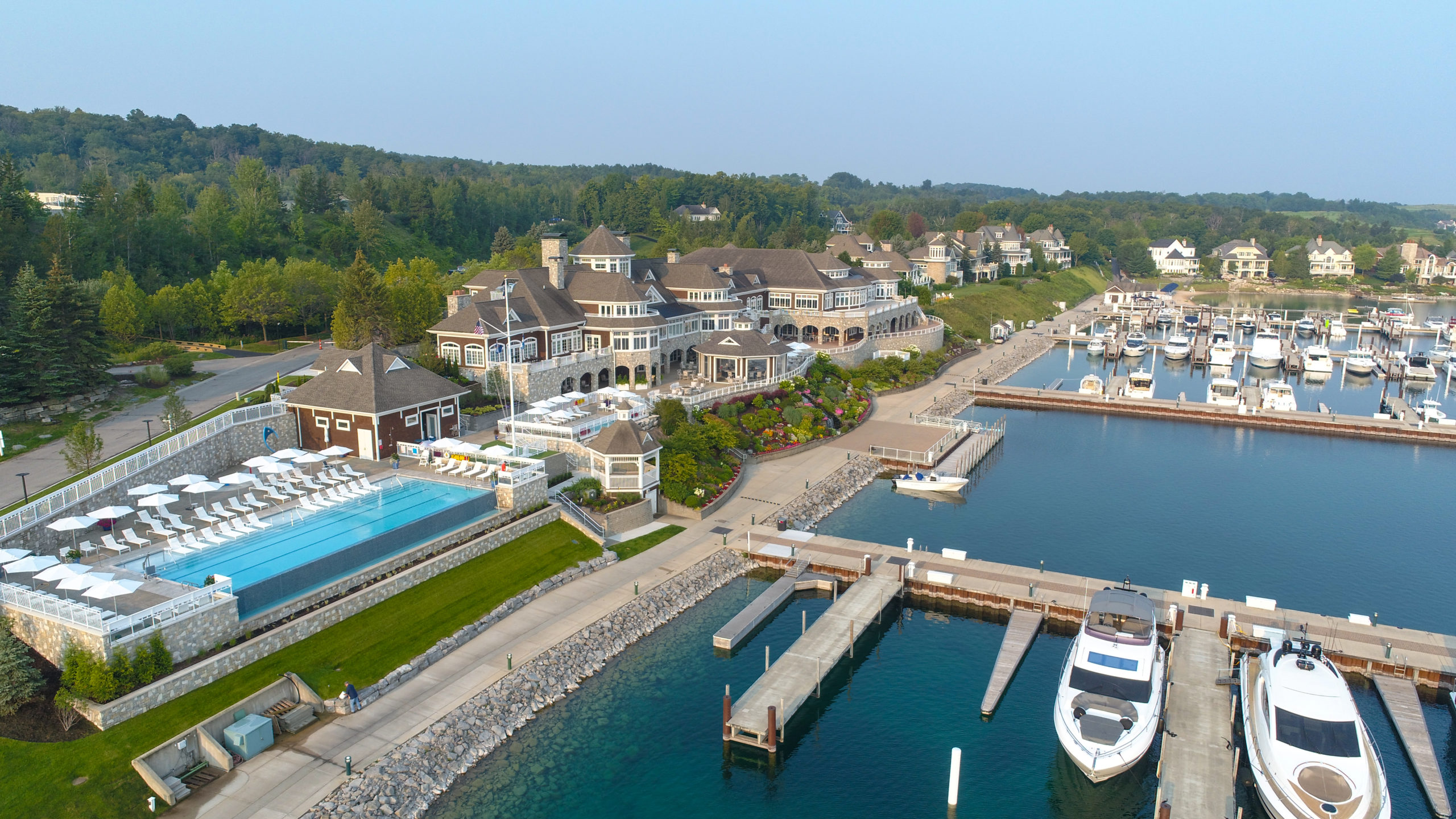 About Club + Resort Business
About Bay Harbor Yacht Club
Located in northern Michigan within the Bay Harbor Community, Bay Harbor Yacht Club is a private, member-owned social club.  Serving as the social center of the community and with exquisite amenities including three renowned restaurants, state-of-the-art Wellness Center, Relaxation Spa, Racquet Sports, Aquatics Center, and more. BHYC is the perfect destination for boaters and non-boaters alike.
A Distinguished Emerald Award recipient as one of the finest private clubs in the world, the Yacht Club serves over 700 members and their guests.
For more information, please visit bayharboryc.com.  To inquire about membership opportunities, please call 231.439.2112.