BHYC Ranked #3 Top Private Resort and Club Aquatics and Pools in the Nation
Bay Harbor Yacht Club was recently honored with a ranking among the Top Private Resort and Club Aquatics and Pools in the nation by Club + Resort Business Magazine. Our Aquatics Center is complete with a spacious pool deck, kids splash pad, lap lanes, sun shelf, and an oversized heated whirlpool/hot tub.
About the Top Ranked Private Resort and Club Aquatics and Pools Award
Inclusion on this list highlights the investments these clubs have made in their pools and aquatics facilities, as well as programming, and the commitment to the guest experience. All listings were selected and ranked by a panel of judges. The rankings reflect the judges' scoring of submitted entries that included data on aquatics size, average monthly usage, number of classes offered and other notable aquatic features.
Our Ranking
Bay Harbor Yacht Club's ranking as third among thirty clubs across the nation reflects BHYC's commitment to member satisfaction at every level. Both BHYC staff, management, and club members are proud to showcase our beautiful Aquatics Center. Read more about our #3 Top Clubhouse Ranking here.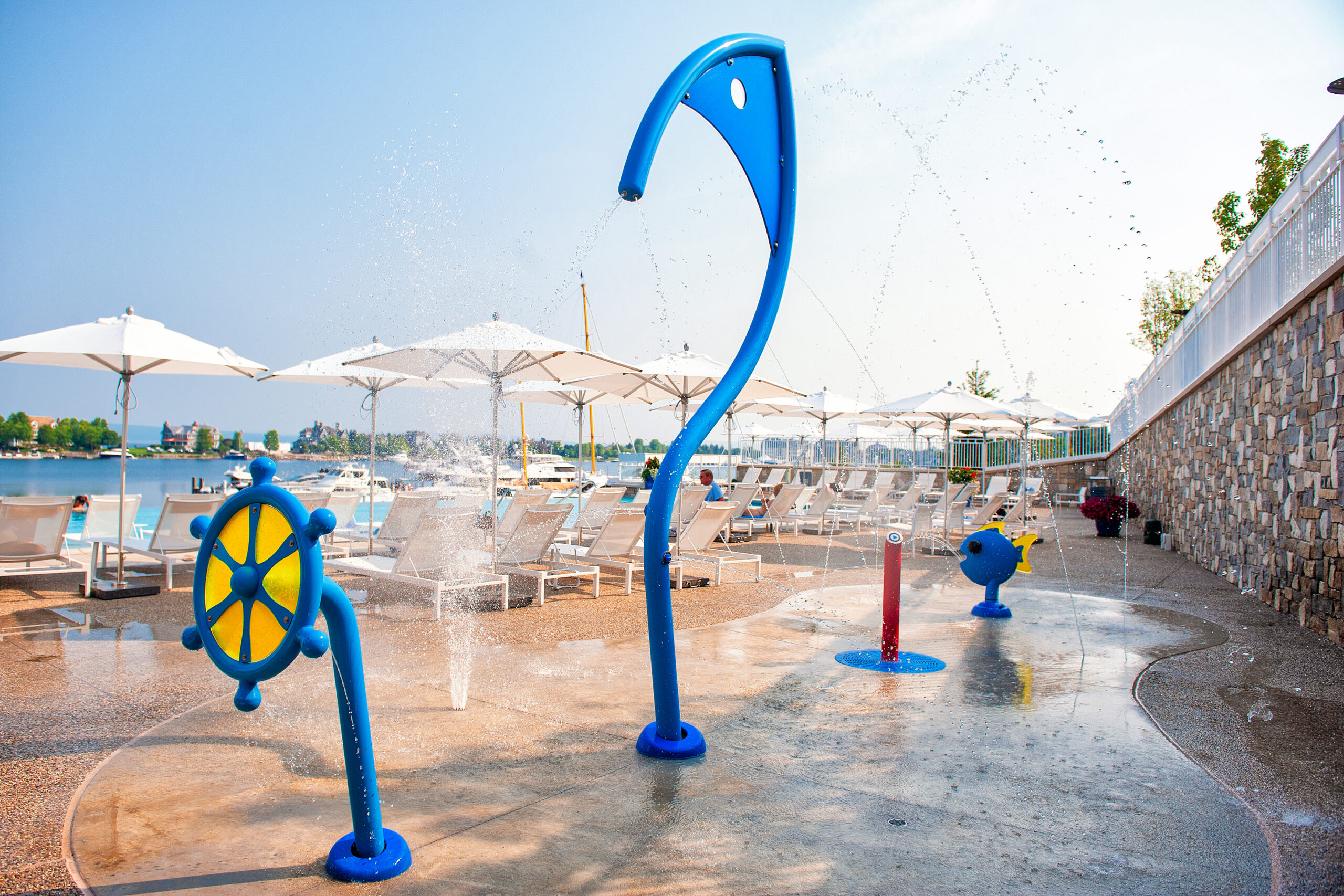 About Club + Resort Business
About Bay Harbor Yacht Club
Located in northern Michigan within the Bay Harbor Community, Bay Harbor Yacht Club is a private, member-owned social club.  Serving as the social center of the community and with exquisite amenities including three renowned restaurants, state-of-the-art Wellness Center, Relaxation Spa, Racquet Sports, Aquatics Center, and more. BHYC is the perfect destination for boaters and non-boaters alike.
A Distinguished Emerald Award recipient as one of the finest private clubs in the world, the Yacht Club serves over 700 members and their guests.
For more information, please visit bayharboryc.com.  To inquire about membership opportunities, please call 231.439.2112.