The Game Everyone Loves Instantly.
We sat down with BHYC's Pickleball Professional Deb Mascarin to pick (no pun intended) her brain about the sport that has taken off – Pickleball! As you'll read, our members are fanatics about the sport and are eager to bring anyone new into the game.
BHYC: What made you want to teach at BHYC?
DM: I live in Punta Gorda, Florida in the off-season and I first came to northern Michigan a few years ago and began as a teaching pro at Birchwood Farms Golf and Country Club across the Bay in Harbor Springs. The following year, I was approached by then-Director of Racquet Sports, Jameson, and he asked me to come to BHYC as the new pro. I was thrilled to join this team! I have now been here two years and hope for many more.
BHYC: How did you start playing pickleball?
DM: I began as a tennis player and played collegiately at Michigan State University. After college, I stepped away from tennis while raising my family and becoming a nurse. It would be about eight years ago now that I was brought back to the court through pickleball when a colleague of mine kept trying to get me to play. I was hooked instantly. The first day we played, I headed straight to the sporting goods store and bought my first paddle.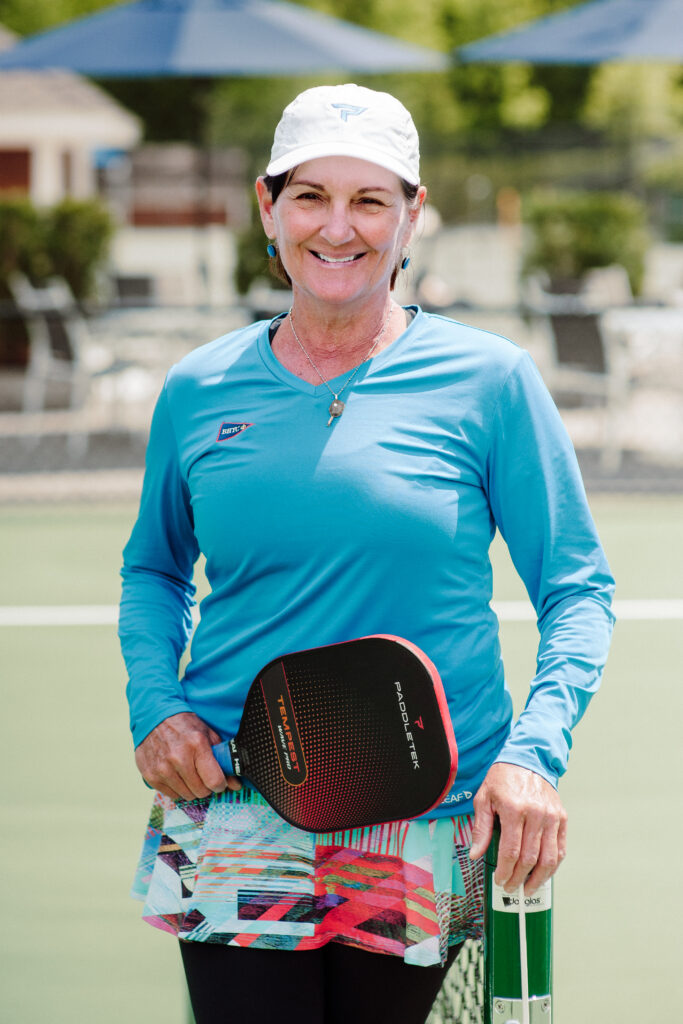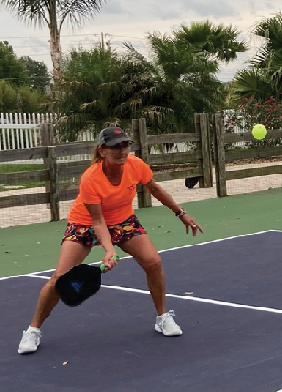 Playing at Bay Harbor Yacht Club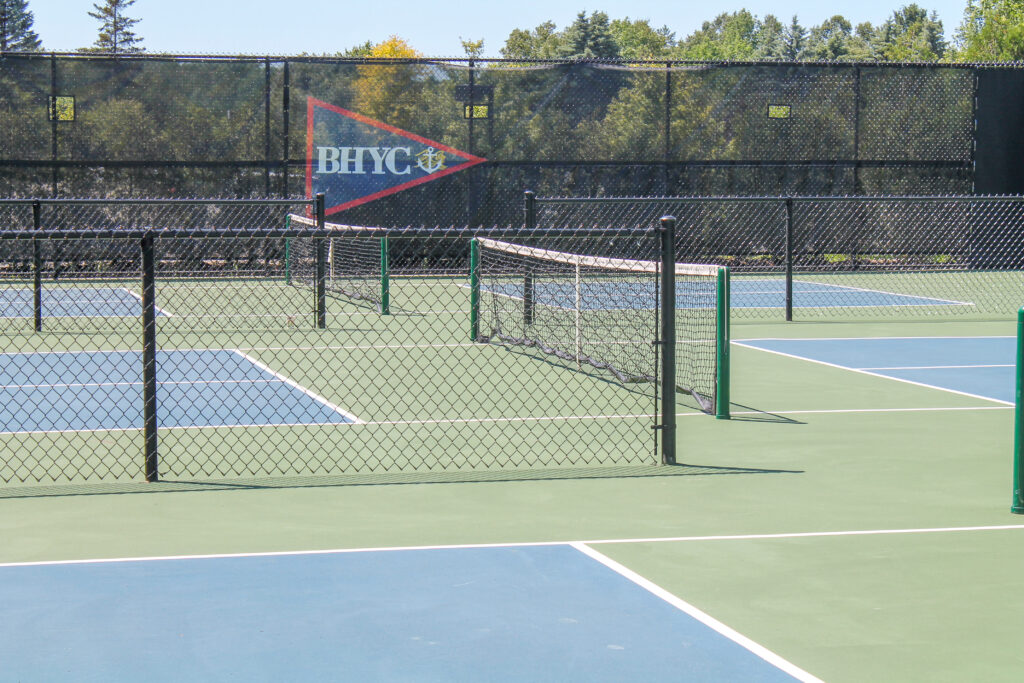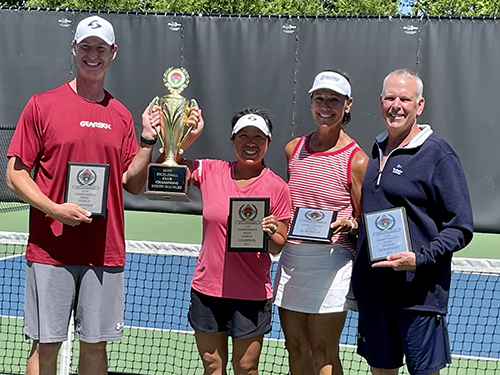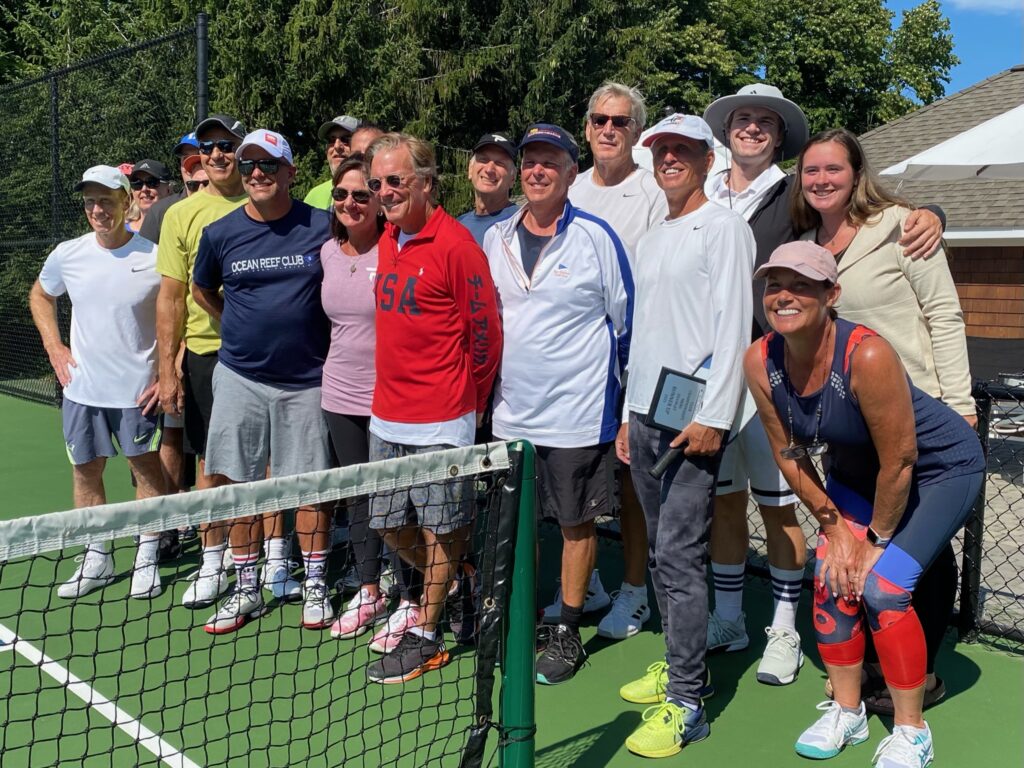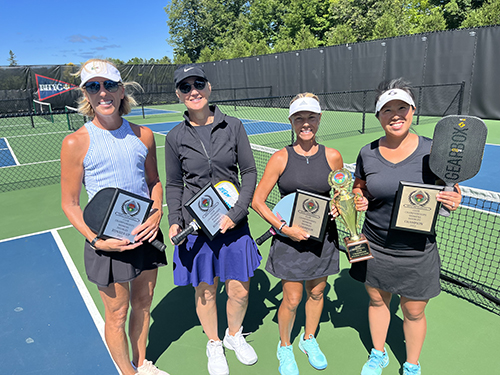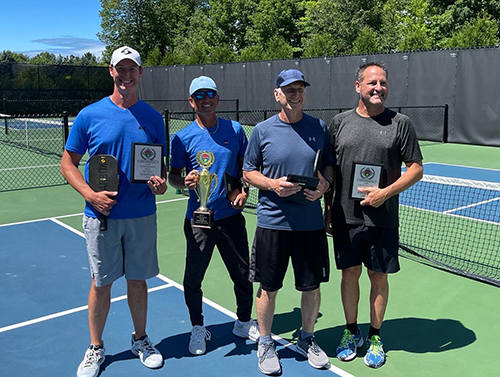 BHYC: Why do you think so many members have flocked to playing pickleball?
DM: It's a very easy sport to pick up and you can be successful your first time on the court. Pickleball culture is focused on open play. So that means playing any time of the day, no reservations, no partner, no time commitment – it's easy for schedules and usually always guaranteed play. It's also very physically, mentally and socially healthy for all players. Physical and social are important but mentally, you are kept interested because you are keeping score, understanding play, etc. Pickleball is very welcoming and open to all skill levels.
BHYC: Are the members here welcoming to newcomers? Is weekly play a range of talent?
DM: Extremely welcoming! Our members are so open to new players and players of all skill levels. They, themselves, like helping and teaching, and are very willing to help newcomers.
BHYC: Which classes do members enjoy the most and why?
DM: Beginners clinics are the most fun because players are just learning and really enjoying it. Advanced clinics are great too though because players can learn strategy and different techniques. At Bay Harbor, our members really enjoy "Dink and Drink" on Tuesday evenings and "Coffee and Doubles" on Saturday mornings. Both are great because we offer complimentary drinks on Tuesdays and local favorite Johan's doughnuts. Both are free to members and they LOVE it.
BHYC: What would you tell someone who is interested but has never tried the game?
DM: Call me! Chatting  first will give any newcomer confidence to come out and try and play. As I've mentioned, Pickleball is all about inclusivity and having fun.
Weekly open play is available to members 17 hours per week at the Club and available to athletes of all ranges of skill level, and all free. The Club also hosts a Member-Member tournament every July with three divisions: Mens, Ladies and Co-Ed. So many opportunities for players to come out and try it out!