Kathleen Muneio, Bay Harbor Yacht Club's only General Manager since inception announces her retirement; Michael Stacks to take the reins.
BAY HARBOR, MI – Following a thorough and extensive nationwide executive search, Bay Harbor Yacht Club is extremely excited to announce the appointment of Michael Stacks as the new General Manager/COO. As GM, Michael will oversee all facets of the Club, with immediate priorities of a 2023 staffing plan, employee relationships and the development of a business model to meet the 2023 objectives.
"I'd like to thank Brian Chermside, Commodore and Andy Harrington, Past Commodore of Bay Harbor Yacht Club, along with the search committee for selecting me as their next General Manager/COO. My immediate focus will be to continue the momentum by Kathleen and her talented team of professionals toward sustaining the Distinguished Emerald Club of the World designation while attracting and retaining a talented group of members and staff," says Stacks.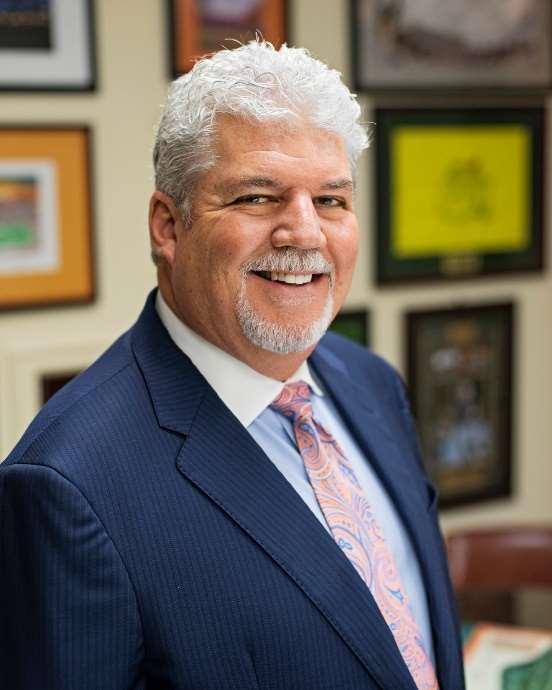 Michael Stacks joins BHYC from Indian Hills Country Club, in Mission Hills, Kansas, where he has been General Manager for the last 20 years. Michael has been instrumental in growing revenues during his tenure, leading the Board in over $30 million in Club improvements from the golf course to the Clubhouse, and building a 5-year waitlist at what is considered "The" family country club in the Kansas City metro area with over 250 employees in peak season. Michael's career has also included managing roles at Franklin Hills Country Club and Caillardia Golf and Country Club.
Thank You Kathleen Muneio
This transition also serves as a bittersweet farewell as the Club thanks Kathleen Muneio for her outstanding 26 years as GM/COO. In her time at BHYC, she effectively transitioned the Club from the Developer to the BHYC members in 2001, managed the building of the Lange Center in 2009, and the "Building on Perfection" $13 million dollar renovation in 2021. The Club has seen a great amount of membership and revenue growth over her time as our General Manager as well.
"I would like to express how grateful I am for all of the BHYC Members, and our incredible Board of Directors, Committees and Staff at the Club. Their leadership and vision are second to none. I have been blessed to have experienced a full career of mentorship and develop long-term professional and personal relationships. BHYC is truly an amazing Club in a wonderful community. I am very fortunate to be a part of the BHYC family. Thank you BHYC for an amazing 26 years," said Muneio.
Kathleen plans to stay through the end of 2022, with Michael joining the Club in December.
About Bay Harbor Yacht Club
Located in northern Michigan within the Bay Harbor Community, Bay Harbor Yacht Club is a private, member-owned social club.  Serving as the social center of the community and with exquisite amenities including three renowned restaurants, state-of-the-art Wellness Center, Relaxation Spa, Racquet Sports, Aquatics Center, and more. BHYC is the perfect destination for boaters and non-boaters alike.
A Distinguished Emerald Award recipient as one of the finest private clubs in the world, the Yacht Club serves over 700 members and their guests.
For more information, please visit bayharboryc.com.  To inquire about membership opportunities, please call 231.439.2112.